Hello again!
On with more e.l.f.!!
Yesterday I wore the following:
Elements Eyeshadow x's 2, Lip color, Blush, and Bronzer (not in compact)
Eyebrow lifter and filler
Waterproof eyeliner pen
Eyelid Primer
Mineral Eye Brightener
Under Eye Concealer and Highlighter
Lengthening and Defining mascara
Shimmering Facial Whip
Tinted Moisturizer
HD powder (not shown)
*The mascara and facial whip are from a previous but I never reviewed them!*
Let's Begin
:
First of all, to show the level of coverage with the Tinted Moisturizer, here is a picture of the left with product, the right bare:
Concealer wand, the highlighter side:
With concealer over highlighter:
See how it is a bit creamy/wet? This goes away with a finishing powder. Or....
Mineral Eye Brightener:
Applied to the left side only:
It's a bit yellow, which is fine with my skin, but might look funny on other skin tones as it only comes in this one shade. (Though the yellow eyeshadow doesn't help, haha.)
Applied to both sides~ lighter application on the right:
With a dusting of the HD powder:
Cheeks:
Elements bronzer, blush, and shimmering facial whip (this one will be reviewed later):
I feel like the blush and bronzer went together very well! And applied very smoothly~ good job!
Eyeshadow
:
I thought this gold color would be very Katy Perry-esque.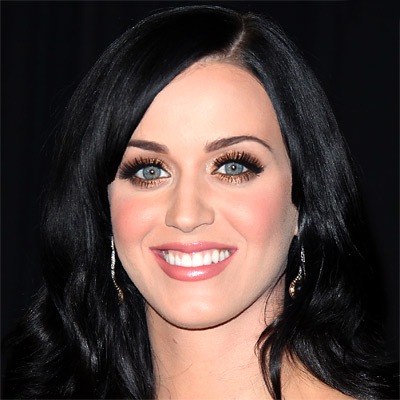 Not so much.. more yellow than metallic:
Lips:


A gross consistency. Too waxy, eek. This is a NO:
Face~ including brows "lifted and filled" (& HD applied with a brush this time):

Face, cheeks, concealer~ after 3 hours:

Today I made it a point to not correct any of the creasing~ see it?


Quick HD application to control shine:

Face, cheeks, concealer~ after 7 hours:


Cheek color mostly gone except for shimmer~
Concealer still there!
(If you look close you can still tell there's more on the left than right, haha!)
Reviews:
Elements Eyeshadow x's 2
-Nice shimmer, and pretty good staying power. But that gold is made me look diseased.
Lip color
- NO. Waxy and only stayed on a little over an hour.
Blush and Bronzer
- Easy too apply, unlike the other blush which was super-pigmented. The other bronzer has better staying power, but both apply nicely and have good color. Good job!
Eyebrow lifter and filler
- Touchy to apply since it is so chunky. The formula is great though- a little waxy, so it took a minute to get used to it, but that makes your eyebrows really stay in place. The Lifter side was odd.. the same formula but applied under the brow. Had me looking a little gray-brow Blake Lively-ish, and
not in a good way
.
Waterproof eyeliner pen
- Did not budge. Even with me accidentally rubbing my eye. And so easy to apply! A+!
Mineral Eye Brightener
- I'm liking it~ just apply lightly and if it looks too yellow be sure to add some of your color powder over it. It really stayed all day, though.
Under Eye Concealer and Highlighter
- YES. Done. Limited colors, but I was lucky enough to order the right one!
Lengthening and Defining mascara
-
Okay in a pinch, but I give it a thumbs down.
Shimmering Facial Whip
-
I'll say more in a future review, but just know that I like it. =)
Tinted Moisturizer:
-
HD powder:
Also! Just for you Terrica, the Fire Coral nail polish:
1 coat:
2 coats:
I have to say, sadly.. not impressed with this polish. =\ It tried so incredibly hard to be a thick, pigmented polish, but it just fell through. After two coats it still had the brush mark at the top (where it's lighter where your brush firsts hits). I couldn't capture that in the picture, but it really looked rather cheap. Also, it wasn't very glossy, even with a topcoat. Still, only $1, so not a huge loss at least!
As far as "budget" polish, I'd go with the
Forever21
polish I tried a couple of weeks back~ it was truly as good as the drugstore brands!!
I will say, one thing I LOVE about these past two days of using the e.l.f. products is how luminous my face looks! If you already have an oily face this might border on greasy, but occasionally dabbing oily spots (twice today) really left my skin looking healthy and fresh. Always a plus!
What do you think? I still have a few more lip products to post for you~ sorry for the LONG posts; I was so curious about these budget-friendly products and I figured a few of you out there would be as well. ;)
Leave me some thoughts!! Want more detail? Just ask! Or email BeautyMaven8@gmail.com
Until next time--
~Beauty Maven