This post is as by request from my lovely follower Terrica! =)

Eyeliner 101
- Liquid vs. Pencil vs. Gel
- Which is right for you
- How to apply

Liquid: CoverGirl LineExact Liquid Liner Pen in Blac
k






















Pencil:
CoverGirl Perfect Point Plus Self Sharpening Eye Pencil
in Black Onyx












Gel: Maybelline
Eye Studio Lasting Drama Gel Eyeline
r
in Charcoal








Let's do a break down:

Liquid: Creates a more dramatic look because it typically is more pigmented than the others (however, there are some kohl pencils that are giving liquid liner a run for its money!). However, unless you find a super waterproof formula the second any kind of moisture is introduced it will smudge and fade, if not worse. Eek! But Liquid is also the best for a cat eye since you can get that really tapered "wing" on the outer corner.

Pencil: Though each is easy to master, pencils are by far the easiest. You have the most control with pencil eyeliner. Are typically a creamy formula and thus are nice for smudging for a
smoky eye. However, there are really good anti-smudge waterproof formulas, too. Also the best for lining the inner rim of your eye.

Gel: Easy but only if you have the right brush (an angle brush, not the wimpy one that came with the Maybelline above). By far the most waterproof! Being said, you als
o only have a brief amount of time to correct any mistakes, so if you are using gel liner, it might be a smart idea to put it on *before* other eye make-up.

**Price isn't a major factor in choosing which type to get-- all three can come in cheaper and more expensive versions. As you see, the three I tried here are all drugstore brands. However, gel is typically the most expensive.


With these three, I took some pictures:

Liquid-Pencil-Gel
(Keep in mind-- the first two are black, the last is gray)
Here I quickly ran my hand under the faucet and then ran my finder across it. See how the liquid basically disappears? The pencil smidged a lot, and the gel definitely held up the best, even though not entirely waterproof.
The most popular way to wear liquid is to "wing" it upward at the end, a la Lauren Conrad: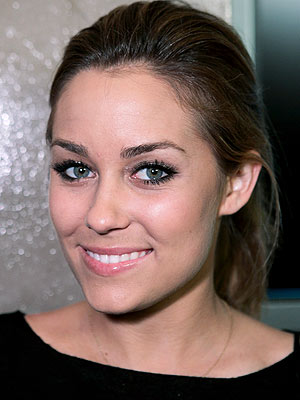 Gel can also be used to create this look~ and make it a little more waterproof!
Pencil is good for smoky eyes and liner the inner rim, a la Rachel Bilson:


As far as where to apply eyeliner based on your eye shape, I really believe that you can wear eyeliner however you'd like and focus on your shadow for shaping. However, here are a few guidelines that I've acquired over the years for eyeliner:
- For close-set eyes: apply liner mostly on the outer corners
- For wide-set eyes: apply liner only a little bit past the iris when looking in a mirror-- not all the
way to the outer corner
- For hooded eyes: make the line thicker as you reach the outer corner to open up the eye
Bobbi Brown's make-up book has a LOT of information on eye shapes and contouring-- it's a neat book to have! If you live near me and would like to borrow it just let me know*
Anyhow! Hope this all makes sense =)
If there's anything else you'd like to know, just leave me some feedback!
Have a good weekend~
Until next time~
Beauty Maven