Hello!
Hope you all had a nice weekend! I was actually ready for this Monday, which is one of the weirdest feelings, right?! I think I felt like that only because, for me, Monday = lazy. I'm totally down with that!
And because it means Msacara Monday, and you know how much I
like
LOVE MASCARA!!
Up for today we have L'Oreal's Voluminous Naturale,
$7.49
at drugstores.
(Many thanks to my L'Oreal insider who gave this to me-- I love trying new things!)
What it claims:
The new lightweight volumizing formula glides onto each lash smoothly and evenly to enhance fullness, without any clumps. The patented volumizing definition brush perfectly builds and defines lashes, for a clump-free, defined lash look.
I decided to compare this one with Voluminous Original~ review
here
.
Naturale on top, Original on bottom.
Naturale on top, Original on bottom.
Close-up of Naturale's Brush~ a molded bristle brush.
Bare lashes
Bare lashes
Naturale on left, Original on right
Naturale on left, Original on right
Hahaha omg I didn't know I had some lingering hairs in between my brows-- oh geez! The things pictures show.. Just more evidence that you should take a picture of yourself BEFORE an event so you can see if anything is showing up odd....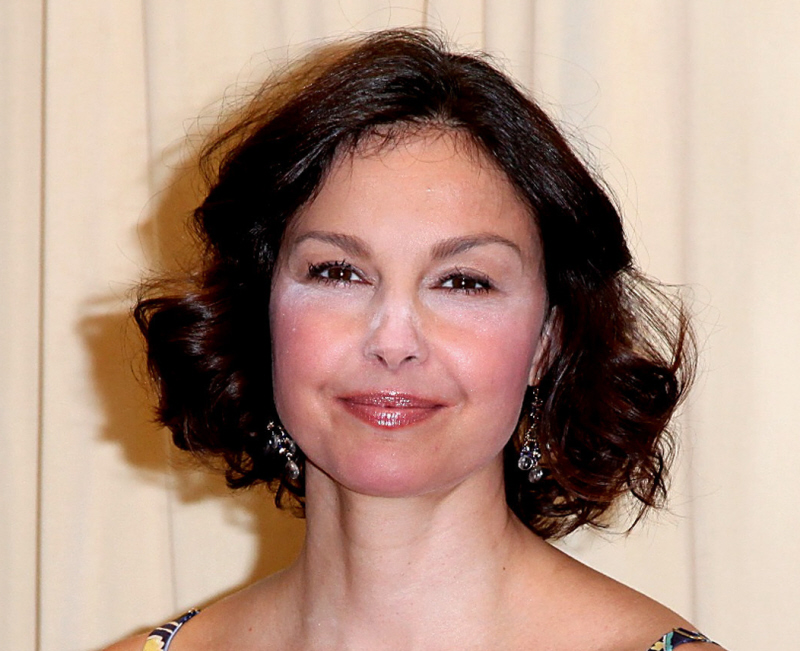 That's a shame...
Anyhow! The review:
To be honest, I didn't find a noticeable difference in the two formulas. The Naturale is maybe a tad thinner? But you have to really pay attention to notice, haha. The main difference is the brush-- the molded brush gives more definition than the original, or course, but that's really the only major difference between the two.
As far as the overall effect-- to me, the Original gives a slightly more volumized look, whereas the Naturale lends toward a lengthening look (on account of it being so well defined).
The Original can clump at times-- almost randomly, haha!-- so it is nice to have the Naturale on hand to get rid of any potential clumps. I think the Naturale is a great "beginner" mascara-- it gives a dramatic enough look to tell that you're wearing mascara without the worries of clumping.
In a flash!~
Not bad, but the Original gives a more volumized look. Great for mascara newbies, though!
What mascara are you using now? Do you ever use two for a combined look? Do you prefer the molded brushes? Leave me some thoughts! =)
**BTW I wanted to put a note in here addressed to my regular readers. It really means a lot to me to get texts/tweets(@BeautyMaven8)/Facebook messages about things you've seen on here! I just want you to know that your kindness is so incredibly appreciated. =) It gives me even more reason to always have my desk in shambles, haha!
The things I do for you... ;) And yes, that is a "Draw Dinosaurs!" book/kit.
Until Next Time--
~Beauty Maven
**Edit**
I decided I should share a dinosaur drawing with you. Behold, the Dapper 'Raptor!